Our Story
In 2014, our founders ran into a problem that affects almost every shopper at some point. They were in the market for a cordless drill, but they couldn't find unbiased, straightforward information.
They wanted to see the facts about the best models on the market so they could compare each model side-by-side and choose the drill that best fit their needs. Instead they found that the more they looked, the further away they were from making a decision.
That's when Denis Grosz and Momchil Filev realized that even if they found a review that took all their considerations into account, no two customers are the same and that review may not help every person.
Knowing there had to be a better way to provide trustworthy information to consumers, they got to work on building a trustworthy review site that helps consumers simplify their purchasing decisions. Growing in the Harvard Innovation Lab, BestReviews evolved from a single cordless drill page to a site with close to 100,000 products reviewed. Not bad, huh?
While we've expanded to review products in more than 20 shopping categories, the mission remains the same. Along the way, we've developed relationships with media companies that share our primary goal: informing readers to ensure they have the facts they need for the things they buy.
In order to deliver trustworthy reviews to more consumers, we've expanded beyond written reviews into videos and other media. Growing BestReviews and providing helpful information to consumers is a labor of love for our whole team. If you'd like to stay up to date with our most recent reviews, you can subscribe to our newsletter.
Since day one, we've continued to stick to the mission that started the company: Helping people simplify purchasing decisions.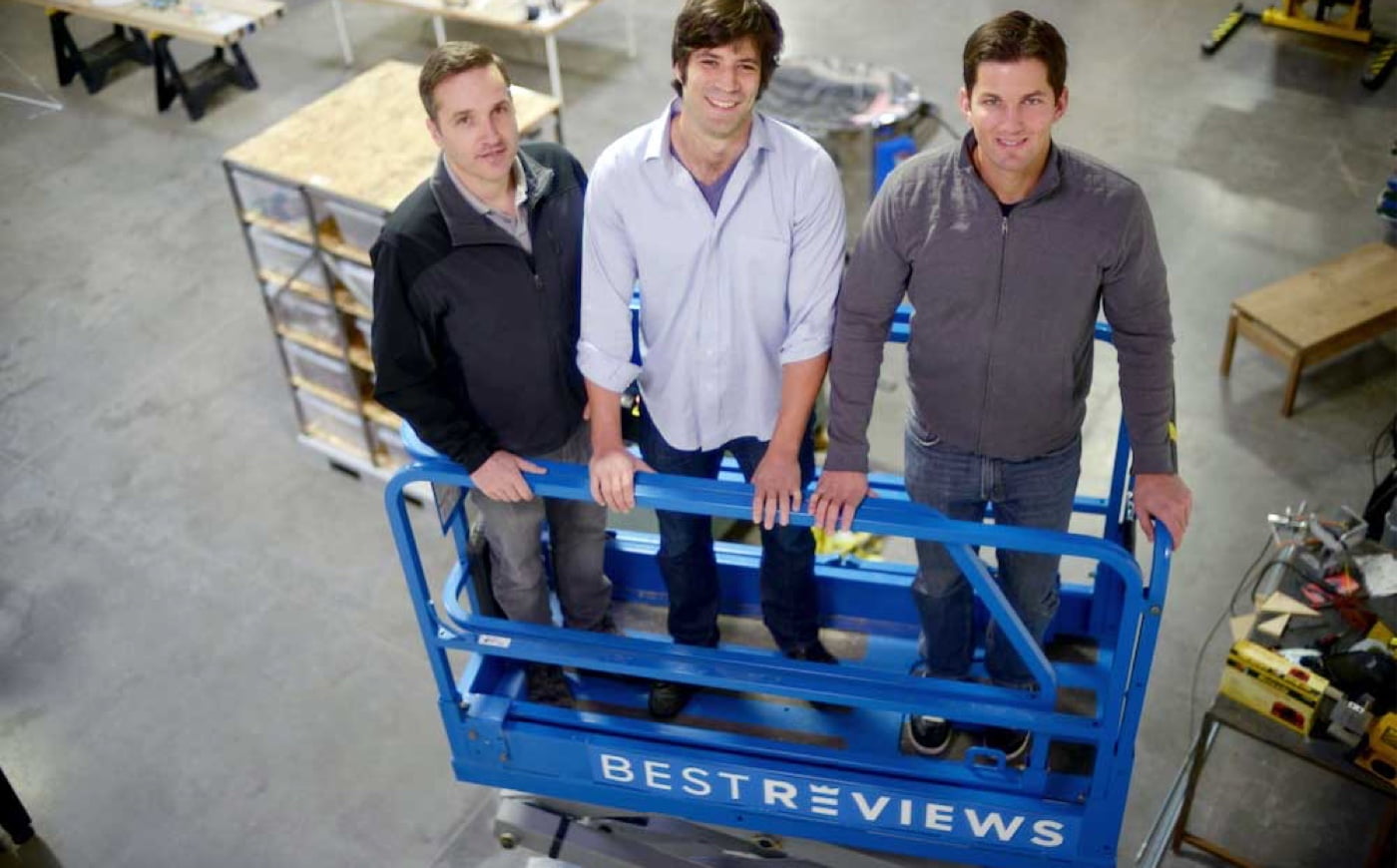 Denis Grosz, Momchil Filev, and Ben Faw at a BestReviews test lab.