Best gifts for Disney fans
October 25, 2022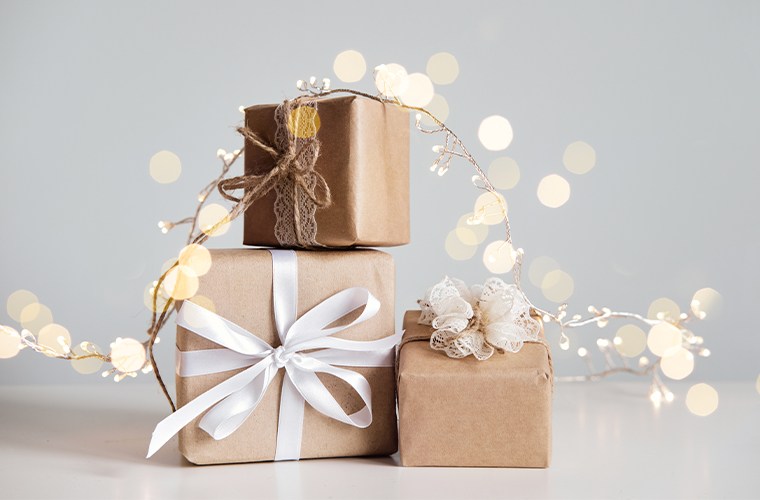 As any good Disney fan will tell you, you're never too old to love a Disney movie, visit a Disney theme park, or, say, wear a Mickey Mouse watch. If you're shopping for someone who loves all things Disney, fortunately, there's no shortage of gift ideas. Whether you're looking for a cool T-shirt for an adult fan or a special toy that will wow the Disney kid in your life, there's bound to be something to delight them!
In this article: Ravensburger Disney Villainous Strategy Board Game, LEGO Disney Frozen Elsa's Magical Ice Palace Building Kit, and Disney The Lion King Vintage Sunset Logo Graphic Hoodie.
Disney gifts for adults
Apparel
Disney Mickey Mouse Men's 2-Pack Crew Socks
The set comes with two pairs of polyester and spandex men's socks. One pair is gray and one pair is black, each with its own Mickey Mouse design.
Sold by Amazon
Dutut "A Dream is A Wish Your Heart Makes" T-Shirt
Available in over a dozen colors, this cotton blend shirt features an iconic Cinderella quote across the front. It comes in several women's sizes as a T-shirt or a tank top.
Sold by Amazon
Disney Villains Bad Witches Club Graphic T-Shirt
The classic villainesses from The Little Mermaid, Snow White, and Sleeping Beauty are featured in the Bad Witches Club on this cotton T-shirt with the words, "Why be a princess when you could be a queen?" at the bottom in storybook print. It comes in lots of sizes for men or women with five color choices.
Sold by Amazon
Disney Beauty and the Beast Belle T-Shirt
This cotton T-shirt reads "My Weekend is Booked" across the front with Belle from Beauty and the Beast sitting with Mrs. Potts, Chip, and a big pile of books. It comes in five colors and plenty of sizes for men or women.
Sold by Amazon
Disney The Lion King Vintage Sunset Logo Graphic Hoodie
Available in three colors, this cotton-blend pullover sweatshirt features a touching Mufasa and Simba design from The Lion King across the front in red, orange, and yellow. It comes in five unisex sizes and three colors.
Sold by Amazon
Jewelry
Pura Vida Rose Gold Disney Little Mermaid Fin Open Ring
This The Little Mermaid brass ring is rose gold in color with a fin on one end and a round opal stone on the other. It comes in five sizes.
Sold by Amazon
Disney Minnie Mouse Crystal Birthstone Necklace
This 16-inch necklace features a silver-plated birthstone pendant that displays Minnie Mouse's iconic silhouette. There are 12 stones from which to choose and 14 color combinations.
Sold by Amazon
Cufflinks Inc. Mickey Mouse Cutout Tie Bar
Plated in a classic silver tone, this two-inch tie bar features a cutout of Mickey Mouse's silhouette on the end. It's subtle, sophisticated, and a fun gift for any serious Disney fan.
Sold by Amazon
Disney Mickey and Minnie Mouse Lariat Bracelet
Mickey and Minnie's silhouettes are intertwined on this adjustable two-tone sterling silver bracelet. Both silhouettes are studded with sparkling cubic zirconia stones.
Sold by Amazon
Jewelili Enchanted Disney 14-Karat Rose Gold and Sterling Silver Belle Rose Ring
This two-tone ring features a sterling silver band with a rose from Beauty and the Beast centered in rose gold. It's accented with citrine stones and natural white diamonds.
Sold by Amazon
Accessories
This 59-inch by 3-inch polyester tie features a festive embroidered design from top to bottom. Design options include iconography in blue, black, or red based on Mickey Mouse, Coco, Lilo and Stitch, or The Nightmare Before Christmas.
Sold by Kohl's
Disney Mickey Mouse Vintage Articulating Hands Watch
This vintage-inspired quartz wristwatch features Mickey Mouse on the dial with Mickey's hands moving as the watch hands. It's scratch-resistant, water-resistant, and rests on a brown leather band.
Sold by Amazon
Loungefly Disney Winnie The Pooh Line Drawing Crossbody Bag
This classic canvas crossbody bag features black and white line drawings from Winnie the Pooh with a brown faux leather trim. It's 10 inches across and 7 inches tall with an adjustable strap.
Sold by Amazon
Loungefly Quilted Minnie Mouse Double Strap Shoulder Bag
Here is a maroon faux leather backpack with a big velvet bow centered between two 3D Minnie Mouse ears. There are two zippered pockets with a black and white Minnie Mouse lining.
Sold by Amazon
Freshly Picked Mickey Mania Classic Park Fanny Pack
There are four interior card slots and hidden zippered pockets with this vintage-inspired, vegan leather Mickey Mouse fanny waist belt. It has a colorful, adjustable waistband and a matching Mickey-themed lining.
Sold by Amazon
Activities
Thomas Kinkade Studios Disney Dreams Collection Coloring Book
This 128-page coloring book features beautiful black-and-white pages detailing scenes from some of Disney's most iconic films. A full-color illustration comes alongside each coloring page for reference.
Sold by Amazon
The Unofficial Disney Parks Drink Recipe Book by Ashley Craft
This 224-page hardcover recipe book features over a hundred beverage recipes inspired by the most popular drinks at Disney theme parks. From coffee to cocktails, the recipes cover selections from several parks.
Sold by Amazon
BePuzzled Disney's Alice 3D Crystal Puzzle
With 38 translucent blue pieces, your favorite Alice in Wonderland fan can construct their very own Alice figurine. The 3D puzzle is 5.5 inches tall and stands on a round base.
Sold by Amazon, Macy's, and Wayfair
Ceaco Thomas Kinkade Mickey's 90th Birthday Collage Jigsaw Puzzle
This 1,500-piece jigsaw puzzle was designed in 2018 to celebrate Mickey Mouse's 90th birthday. It features assorted Mickey and Minnie scenes with an ornate gold border.
Sold by Amazon
USAopoly Disney The Nightmare Before Christmas Yahtzee Game
Here is a The Nightmare Before Christmas edition of the dice game Yahtzee. It comes with a custom Jack Skellington head and character-themed dice for one or more players.
Sold by Amazon
Ravensburger Disney Villainous Strategy Board Game
Fans of devious Disney characters can choose from six iconic villains, including Captain Hook, Maleficent, Jafar, Ursula, Queen of Hearts, and Prince John in this board game, where each character has a unique objective.
Sold by Amazon
Other top Disney gifts for adults
Disney gifts for kids
Fun and games
Ravensburger Disney Eye Found It! Board Game
Kids ages four and older play to find hidden pictures in this game. The board is six feet long and the gift recipient can play alone or with up to six friends and family members.
Sold by Amazon
Melissa & Doug Disney Princess Wooden Cube Puzzle
This puzzle from a trusted name in wooden toys features cubes that form six different pictures of Disney princesses. It's a great puzzle for younger children (ages three and up) because the blocks are easy to fit together in the included base.
Sold by Amazon
Disney Apples to Apples Card Game
This spin-off of a popular game with a Disney twist is sure to bring families and friends together for fun and laughs. Players match their Disney-themed illustrated cards with different descriptions that are drawn.
Sold by Amazon
Building sets
LEGO Disney Encanto The Madrigal House Building Kit
Fans of the movie Encanto can build the main character's home with this Lego set. Young builders can feel the magic of the movie while completing the detailed house with interactive features and movie characters in Lego form.
Sold by Amazon
LEGO Disney Frozen Elsa's Magical Ice Palace Building Kit
This detailed Frozen toy offers kids an engaging activity while building, and interactive play after construction is complete. The set comes with Elsa, Anna, and Olaf so kids have characters to play with alongside the 12-inch-high castle.
Sold by Amazon
Story sets
MeReader Disney Electronic Reader Set
Kids at both reading and pre-reading levels can listen to Disney stories with this interactive story set. It comes with eight picture books based on classic Disney movies and a battery-operated control pad that reads the books out loud.
Sold by Amazon
Toniebox Audio Player Starter Set
Kids can spend hours listening to stories and music with this set that includes Simba, Winnie the Pooh, Woody, and Lightning McQueen. Your gift recipient can easily place the characters on top of the rechargeable speaker to start playing, and add-on characters can be purchased as future gifts.
Sold by Amazon
PI Kids Disney I Am Moana I'm Ready to Read Sound Book
This simple but entertaining and educational gift makes storytime more interactive for your young gift recipient. Kids can read the book on their own or with an adult while pressing the buttons that match each icon as they appear in the story.
Sold by Amazon
Room decor and comfort
Delta Children Mickey Mouse Chair Desk
Kids can color, read, write, or play upon receiving this multifunctional kids' chair. This Mickey-themed chair features Mickey and his friends and has an attached desk surface. It even has a pull-out storage bin.
Sold by Amazon
Projectables Disney Princess Night-Light Projector
Your gift recipient will have sweet Disney princess dreams after falling asleep gazing at the projections from this night-light. It has a soothing purple design and kids can easily scroll through six different images.
Sold by Amazon
Cosusket Kids Winnie The Pooh Throw Blanket
Let the Winnie the Pooh fan in your life get cozy and snuggle up in this spacious, warm, and ultra-soft blanket. It has a sherpa lining on one side and plush fabric on the other with raised Winnie the Pooh embroidery. It can be put in the washing machine and dryer.
Sold by Amazon
Active toys
Garmin Vivofit Jr. 2 Disney Princess Kids' Fitness Tracker
Kids can track their activity with this fitness band that can be used in water. It connects to a device app that offers games and other Disney princess-themed rewards and activities once kids reach exercise goals.
Sold by Amazon
Disney Mickey's Activity Crane Ride-On Toy
Playing in the sandbox just got better with this ride-on digger. With Mickey as their co-pilot, kids can use the steering wheel to "drive" and honk the horn. For an extra thrill, they can press a button to hear the sound of an engine revving.
Sold by Amazon
Huffy Kids Disney Pixar Cars Scooter
This feature-packed scooter has Lightning McQueen's picture and racing colors. Kids are ready to go with the included Cars water bottle and holder. The scooter holds up to 60 pounds and kids will love the lights and bell.
Sold by Amazon
Arts and crafts
Melissa & Doug Disney Princess Wooden Stamp Set
There are plenty of Disney toys for little artists to let them be creative and make art featuring their favorite characters. This sturdy stamp set includes colored pencils so kids can draw along with their stamp creations.
Sold by Amazon
Tara Toys Disney Princess Necklace Activity Set
This cute set comes with five character charms and 150 beads for plenty of jewelry-making fun. Plus, it comes in a carrying case with handle to keep everything organized.
Sold by Amazon
Imaginative play
Disney Princess Royal Collection
This is the ultimate Disney Princess doll collection, and it ensures that kids have almost every one of their beloved princesses to play with. The set includes 12 doll characters from classic and newer Disney movies dressed in their iconic outfits with some sparkle added.
Sold by Amazon
Disney Princess Deluxe Dress-Up Trunk
Kids can dress up like their favorite princesses after putting on the dresses included in this set. Not only does it come with outfits for Sleeping Beauty, Belle, Cinderella, and Snow White, but it also includes accessories like a customizable necklace, a tiara, and stickers.
Sold by Amazon
Delta Children Disney Indoor Playhouse
Kids can camp out, play house, and relax in this tent, which comes in three Disney character designs: Mickey Mouse, Minnie Mouse, and the Disney princesses. It's easy and quick to set up.
Sold by Amazon
Other top Disney gifts for kids
Unique Disney gifts
For the kitchen
JoyJolt Disney Mickey Mouse 3D Coffee Cups
These 5.4-ounce cups feature an interior Mickey Mouse shape and are a solid pick for enjoying coffee, espresso, and other hot beverages. They stand 3.25 inches tall and 3.5 inches wide, making them suitable for most espresso makers.
Sold by Amazon
JoyJolt Disney Mickey Mouse Squad Collection Tumblers
These tumbler glasses are made for enjoying an alcoholic beverage or for everyday kitchen use. They're durable, and the weighted base makes them difficult to knock over. Plus, each glass features a Mickey Mouse, Pluto, Goofy, or Donald Duck design.
Sold by Amazon
Disney Enchanted Recipes Cookbook
Any baking enthusiast who's also a fan of Disney will love this cookbook. It offers many recipes for making tasty Disney-inspired dishes such as Princess Tiana's Gumbo, Kronk's Spinach Puffs, and Jack-Jack Cookies.
Sold by Amazon
Disney Mickey Mouse Waffle Maker
Making delicious Mickey Mouse-shaped waffles is a breeze with this waffle press. It has an illuminated Mickey Mouse power light indicator, nonstick cooking plates, anti-slip rubber feet, and a design of Mickey on the top of the lid.
Sold by Amazon
The Unofficial Disney Parks Cookbook
This hardcover cookbook features 100 magical recipes of fan favorites you can get exclusively at Disney theme parks. Popular dishes include Mickey pretzels, Dole whip, beignets, and frozen lemonade, and there are several colorful images to help as a guide.
Sold by Amazon
If you know a coffee lover who's a fan of The Little Mermaid, this mug featuring a humorous meme is a fantastic gift. On the exterior, it has an image of the film's antagonist, Ursula the Sea Witch, and a contrasting interior color.
Sold by Amazon
Apparel and accessories
Disney Mickey & Minnie Zip-Around Wallet
This wallet has silver-tone hardware, giving it a classy look and a zipper closure for storing items safely. It has 12 card slots, two slip pockets, one zip pocket, and a Mickey and Minnie Mouse design.
Sold by Kohl's
Loungefly Pop Disney Princess Crossbody Bag
If you know a Disney fan who loves Funko Pop toys, they'll love this stylish crossbody handbag. It's made of faux leather and has a pattern of circled Disney princesses, including Tiana, Merida, Jasmine, Belle, Mulan, Ariel, Moana, Rapunzel, Pocahontas, Cinderella, Snow White, and Aurora.
Sold by Amazon
NorthEastTreasuresCo Donald Duck Necklace
This Donald Duck rope-chain necklace is a great gift for young Donald Duck fans. The pendant is made of durable silicone, and the chain has a lobster claw closure that makes it easy to put on and take off.
Sold by Etsy
Disney Mickey Mouse Women's Button-Front Jersey Shirt
This baseball-style Mickey Mouse jersey is made with high-quality fabrics and features the famous cartoon mouse on the left front side. It's machine-washable and printed with the number 28 on the back, as the character was created in 1928.
Sold by Amazon

Cool and Minimalist Halloween Disneyland Vintage Shirt
This shirt has a unique Halloween Disney design featuring beloved characters such as Mickey Mouse, Minnie Mouse, Goofy, Donald Duck, and Daisy Duck. It's available in several colors and features the word "Disneyland" written across the shirt in a classic Disney font.
Sold by Etsy
DarcyShop Designs The Nightmare Before Christmas T-Shirt
For those familiar with the Jack Daniels logo and design, this Nightmare Before Christmas T-shirt is a funny gift. It features a menacing design of Jack Skellington's face and other details inspired by the classic film.
Sold by Etsy
Disney collectibles
CustomPortraitShopCo Disney Cartoon Pet Portrait
Get a friend or family member's beloved pet in a custom portrait with their name and likeness in Disney style. All you need to get started is a head-on photo of a pet, and before you know it, you'll have a stunning cartoon portrait.
Sold by Etsy
CountryHeartCityGirl Mickey and Minnie Mouse Wood Block Set
Spruce up your Christmas decorations this holiday season with this splendid Mickey and Minnie wood block set. It's made using high-quality materials and features Mickey and Minnie in an affectionate pose. It's available in red or green and several ribbon styles.
Sold by Etsy
Kingdom Hearts Vinyl Record Wall Clock
This wall clock is made of recycled vinyl and features a stylish design inspired by Kingdom Hearts, but you can choose from many design templates. The clock mechanisms operate quietly, and you customize any clock with text at no additional charge.
Sold by Amazon
Poster Art of the Disney Parks
Anybody who has ever been to a magical Disney theme park will appreciate this art poster book by Daniel Handke and Vanessa Hunt. It features posters of popular attractions, art shows, and rides from Disney theme parks worldwide.
Sold by Amazon
The Art of Disney: The Golden Age Postcards Collection
Fans of the golden age of Disney will appreciate this collection of postcards showcasing concept art from 1937 to 1961. It's a thoughtful guide for learning classic film and animation history, as each postcard has the image's title on the back.
Sold by Amazon
Other top unique Disney gifts

Contributing authors: Emily Verona, Margot Malverty, and Kevin Luna.
 
Want to shop the best products at the best prices? Check out Daily Deals from BestReviews.
 
Sign up here to receive the BestReviews weekly newsletter for useful advice on new products and noteworthy deals.
 
BestReviews spends thousands of hours researching, analyzing, and testing products to recommend the best picks for most consumers.