Best tech gifts of 2022
November 18, 2022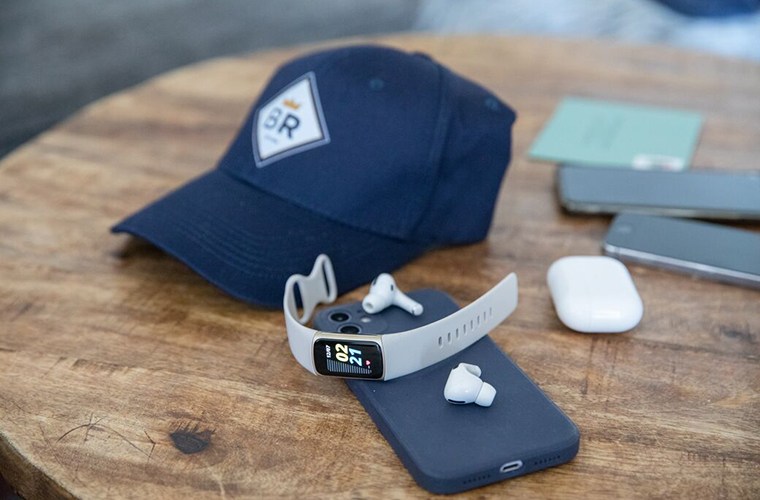 Electronics your friends and family will love
You've heard the saying: "It's the thought that counts." While that's often true, it's also helpful when gifts are useful and reliable. A little novelty can go a long way in a gift, too. Luckily for gift-givers, there's no shortage of novel, interesting electronics that also prove quite useful.
 
What usually doesn't matter so much is buying remarkably expensive gifts. Whether for a birthday, graduation, or festive holiday such as Christmas, there are plenty of electronics to choose from that don't cost a fortune. Even though you can easily spend hundreds on a brand-name pair of headphones, for example, there are countless lesser-known options that perform nearly as well as big-name models.
Best gifts for video entertainment
The Switch platform is responsible for some of the most popular games in decades. While this OLED model is just a minor update over the LCD-screen version, its large and colorful display makes it perfect for gamers who don't yet own Nintendo's iconic console. Sold by Amazon

When it comes to price, performance, and comfort, no other virtual reality headset can compete with the Quest 2. There's a sizable library of games, it's comfortable and relatively lightweight, and the graphics are impressive for a headset that doesn't need a powerful PC driving it. Sold by Amazon

Buying a laptop can be a big decision, but it can also be easy thanks to this powerful model that costs less than $500. Its AMD Ryzen 5 5500U central processing unit, 8GB of RAM, and quarter-terabyte of storage promise a smooth Windows experience. Sold by Amazon

Part of the most widely acclaimed lineup of TVs for multiple years, the C1 is LG's 2021 midrange OLED model. It performs nearly as well as its replacement, the C2, but it costs significantly less and sports many of the same advanced features. Sold by Amazon
Thanks to the advancement of technology and manufacturing processes, you no longer have to spend a fortune on a high-performing smartphone. This one's routinely praised as one of the top affordable options, with plenty of storage and system memory and a bright, high-resolution screen. Sold by Amazon
Best tech gifts for the kitchen
Cosori makes a number of great air fryers, and this one offers smartphone control over Wi-Fi. With 12 cooking functions, support for Alexa and Google Assistant, and a capacity of nearly six quarts, it's one of the most versatile options. Sold by Amazon
Ember Temperature Control Smart Mug
Most coffee tastes best at high temperatures, but you probably don't want to drink it as fast as possible. This electric mug boasts in-depth app control to keep your beverage hot and enjoyable for up to 80 minutes at a time. Sold by Amazon
Brewing temperature makes a huge difference in getting the most out of different types of tea. In addition to a high-efficiency electric heating element, this kettle sports four temperature settings and a warming function for the perfect cup every time. Sold by Amazon
Looking inside your oven or grill to check temperatures means you have to physically walk over to it, then let some of the precious heat and smoke escape while opening it. Avoid both by using a wireless meat thermometer that connects to your smartphone.
Sold by Amazon
Gevi 10-Cup Drip Automatic Coffee Maker
 
You can program this dependable coffee machine hours in advance to make a pot with the perfect size and strength for an energizing breakfast. Its integrated burr grinder ensures peak freshness and full flavor with each cup. Sold by Amazon
Best gifts for listening to music
Soundcore by Anker Life P3 Noise-Canceling Earbuds
A comfortable stem design, removable ear tips, and active noise reduction technology help these surprisingly affordable earbuds to rival their inspiration, the Apple AirPods Pro. Their six-microphone array makes them better for making calls than most of the competition. Sold by Amazon
Tozo NC7 Hybrid Active Noise-Canceling Wireless Earbuds
 
These are about as compact and well-balanced as earbuds get, and they use Bluetooth 5.0 to minimize dropouts and interference. Their battery lasts an impressive 10+ hours per charge and their IPX6 water resistance rating means they're even safe in the rain. Sold by Amazon
Crosley C62B-WA Vinyl Bluetooth Turntable with Speakers
 
If you're a fan of modern vinyl records or want to dust off your old collection, this three-piece bundle is perfect. It has the features needed for safe, consistent playback, including a full-width platter, adjustable tonearm counterweight, and anti-skate technology. Sold by Amazon
ZVox Dialogue Clarifying Soundbar
 
If someone you know deals with impaired hearing, this specialized soundbar can help. It filters and emphasizes the often mushy and soft dialogue in movies and TV shows and has six performance levels to choose from. Sold by Amazon
Soundcore by Anker Life Q30 Active Noise-Canceling Headphones
 
Despite costing less than $100, these comfortable over-ear headphones offer sound quality and active noise cancellation that's nearly on par with models that cost two or three times more. Their robust Bluetooth connectivity ensures a strong signal and multipoint connection support. Sold by Amazon
Best health and fitness gadgets
Arguably the most innovative and user-friendly on the market, Apple's seventh-generation smartwatch contains advanced sensors and supports an evolving range of wearables. It comes in 41- and 45-millimeter sizes with GPS and optional cellular connectivity. Sold by Amazon
A headlight and remote-controlled rear turn signals help the Lumos Ultra bring cycling into the twenty-first century. Not only is it convenient and helpful for avoiding collisions, but there's also an upgraded version that boasts the highly sought-after MIPS protection technology. Sold by Amazon
This compact, refined smartwatch is great for keeping track of sleep, exercise, and scheduling, and it costs considerably less than much of the competition. It looks and feels like a high-end piece of equipment, with a high-resolution borderless screen and a comfortable strap. Sold by Amazon
At the end of the day, this eye and temple massager can relieve the stress of staring at a computer or just living everyday life. It offers two intensity settings, mild heating pads, Bluetooth music streaming, and convenient remote control. Sold by Amazon
Withings Body+ Wi-Fi Smart Scale
 
Probably the most advanced body weight scale ever made, it offers Wi-Fi connectivity and can sync with over 100 fitness apps such as Apple Health, Fitbit, and Google Fit. It's accurate to within 100 grams and comes in white or black to match your bathroom's decor. Sold by Amazon
Best tech gifts for kids
Its rugged, eight-inch body is outfitted with a rugged case that even the most determined youngsters will have a hard time breaking. Instead of the full slate of available apps, its ecosystem is relatively small and easy for parents to manage. Sold by Amazon
Amazon Fire HD 10 Kids Pro Tablet
 
The Pro version of Amazon's 10-inch kids' tablet offers an expanded app selection, slightly less parental control, and a slimmed-down case that's more convenient but still dependable. It's ideal for preteens and teens who have outgrown the more restricted models. Sold by Amazon
Sphero Bolt Programmable Robot
 
This gyroscopically driven sphere is designed to help kids learn JavaScript, Scratch, and Swift programming to get a head start in today's tech world. It's equipped with a large collection of sensors and is perfect for the budding robotics enthusiast. Sold by Amazon
Powerup 4.0 Electric Paper Airplane Kit
It consists of a battery and electric motor that power a gyroscopic stabilizer and a pair of propellers that can drive your paper airplane at up to 20 miles per hour. Don't think it's just a kid's toy, either, as it's also quite a bit of fun for adults. Sold by Amazon
This novel plush toy has a personality of its own. It shows emotion by sighing, giggling, and grunting, and experiences a fast "heart rate" when it's stressed. It helps relieve anxiety by focusing anxious kids' attention on speaking softly and being gentle with their furry friend. Sold by Amazon
Other great tech gifts
Sign up here to receive the BestReviews weekly newsletter for useful advice on new products and noteworthy deals.
 
Chris Thomas writes for BestReviews. BestReviews has helped millions of consumers simplify their purchasing decisions, saving them time and money.
 
BestReviews spends thousands of hours researching, analyzing, and testing products to recommend the best picks for most consumers.