Best gifts for cleaning enthusiasts 2023
January 4, 2023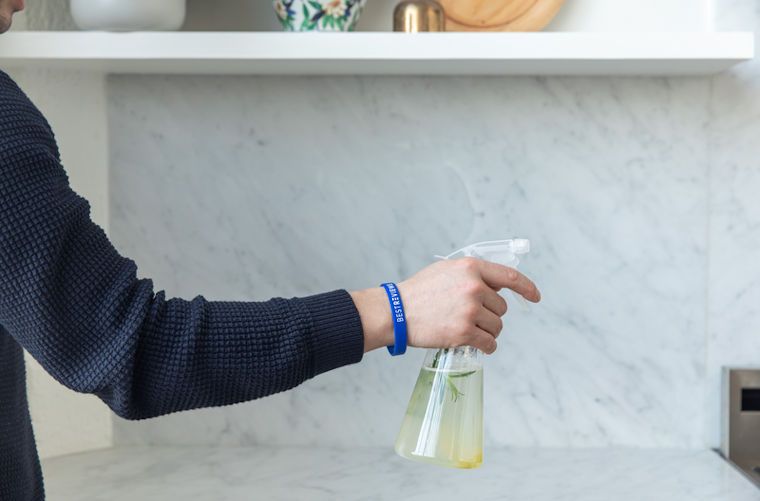 What gifts to buy for someone who loves cleaning
As the weather grows colder, most of us tend to find ourselves cleaning more than ever. As a professional cleaner, I often find this season to be the busiest of all. As I've learned, I do know that it's not about whether I know how to clean but what products will get the job done.
In this article: Bar Keepers Friend, Bioclean Hard Water Stain Remover, and Angry Mama Microwave Steam Cleaner
For the cleaner who is always trying new products
Angry Mama Microwave Steam Cleaner
This steam cleaner is the quickest and easiest way to clean your microwave. You don't need any harsh chemicals to get this to work.
Sold by Amazon
CLR Brilliant Bath Foaming Bathroom Cleaner Spray
It's great for people who like to spray and forget.
Sold by Amazon
Amazon Basics Microfiber Cleaning Cloths (Pack of 24)
These cloths come in a variety of colors to easily distinguish which towel will clean what. They are washable and reusable.
Sold by Amazon
Do you have high ceilings or ceiling fans? This duster makes it a breeze to get them cleaned. The extendable handle makes even the highest surfaces easy to reach.
Sold by Amazon
Weiman Stainless Steel Cleaner Kit
This stainless steel spray is easy to use. It's comprehensive enough for someone that may have never used a stainless steel spray before.
Sold by Amazon
For the detailed cleaner
Bioclean Hard Water Stain Remover
For those with glass doors or glass shower walls, this cleaner is a must-have. It's easy to use and it cleans and seals your glass.
Sold by Amazon
Elgood Reusable Cleaning Gloves
Protecting yourself while using cleaning products is a necessity. These are long lasting.
Sold by Amazon
This powerful cleaner kills all mold and mildew. All you have to do is spray and allow this to sit for 3 minutes, scrub, and rinse.
Sold by Amazon
This Duster can be used over and over. It's great for those with little to a lot of space to cover. All you need is water.
Sold by Amazon
Driven Extreme Duty Glass Cleaner
Water stains can be a problem in the past with this glass cleaner. Great for showers.
Sold by Amazon
Calyptus 45% Pure Super Concentrated Vinegar (1 gallon)
There are many tips and tricks in which you can use vinegar to clean up around your home.
Sold by Amazon
Sheila Shine Stainless Steel Cleaning Spray
This spray is a great option to care for stainless steel. It's perfect for someone who wants to take deep care of their stainless steel.
Sold by Amazon
Soft Scrub Cleanser (with bleach)
This is a great product to have for you kitchen and bathroom. Can be used on stain and tile.
Sold by Amazon
Iron OUT Powder Rust Stain Remover
For those that live in a city with hard water, this is your miracle worker. It's easy to work with and no real cleaning experience is needed to get this job done.
Sold by Amazon and Home Depot
For the viral video-inspired cleaner
Whether you're using this to clean your dishes or your shower, this amazing Dawn power wash washes away just about anything.
Sold by Amazon
This is the easiest lint roller on the market. No need to change out lint paper. You simply wipe it off and clear the container.
Sold by Amazon
Shark AZ3002 Stratos Upright Vacuum
The best vacuum on the market at the moment. It's got great suction power and is lightweight enough to manuever.
Sold by Amazon
Having problems with rust, lime stains or tarnish? This is a must-have. It comes with a cleaning cloth and all of the Bar Keepers Friend brand's top products.
Sold by Amazon
Sprayway Ammonia-free Glass Cleaner
It works very well and is easy for everyone to use. It's known for its streak-free shine.
Sold by Amazon
O-Cedar EasyWring Microfiber Spin Mop
The easiest and most effective mop on the market. It's easy to use and is extremely easy to disinfect.
Sold by Amazon
Windex Glass and Window Cleaner
This is the most well-known glass cleaner. It's easy to use and easy to find in stores.
Sold by Amazon
Lysol Disinfectant Spray and Laundry Sanitizer
These sanitizers make keeping your home germ- and virus-free a breeze.
Sold by Amazon
Rinseroo XL 6-foot Showerhead Attachment
This is great for people that don't have a detachable showerhead. It can also be used to clean your pets.
Sold by Amazon
Contributing author: Ketia Daniel, BestReviews Cleaning Expert
Want to shop the best products at the best prices? Check out Daily Deals from BestReviews.
Sign up here to receive the BestReviews weekly newsletter for useful advice on new products and noteworthy deals.
BestReviews spends thousands of hours researching, analyzing, and testing products to recommend the best picks for most consumers.