Best gifts for teenagers
July 16, 2022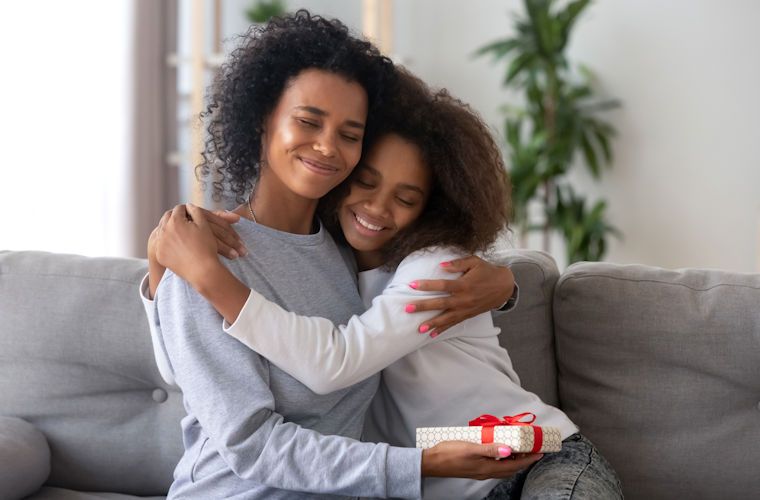 What are the best gifts for teenagers?
Teenagers are notoriously fickle creatures, and choosing a gift for one can be a daunting task. Picking the right present can quickly win you favor with the teen in your life — it's all about knowing what's popular with the age group.
Some teens are really into games and gadgets and are glued to their screens 24/7, while others prefer playing outdoors. Maybe clothes and makeup are more their thing, and you can always outfit their bedroom with items they'll appreciate. Giving a teen a gift they're into is a great way to show them you care.
Games and electronics
Video games
This highly anticipated sequel builds on all the excitement and intrigue that made Horizon Zero Dawn such a surprise smash. Gamers again assume the role of brave Aloy as she further explores her beautiful and dangerous world, meeting new friends and battling more fearsome robotic creatures. It's a terrific game to behold and get lost in for teens and adults alike.
Sold by Amazon
This smaller version of the Nintendo Switch is ideal for solo gaming on the go or playing online with friends. While the Lite only welcomes titles that are compatible with handheld mode, there are plenty of popular options available including Mario Kart 8 Deluxe and Animal Crossing: New Horizons. It comes at a lower price than the main console and is also offered in a few stylish colors.
Sold by Amazon
With incredible storytelling and compelling gameplay, the latest in the popular Life Is Strange series is a great game for teenagers, even those who don't love video games. Inclusive and immersive, True Colors expands on previous titles with improved graphics, more realistic characters, and authentic tension. Gamers play as Alex Chen, a 21-year-old Asian American who has to adjust to a new town while dealing with her supernatural powers.
Sold by Amazon
Finding the right game for a teen can be tricky, especially if they have varied tastes. That's why it's worth it to subscribe to Xbox's Game Pass Ultimate streaming service, which offers a vast catalog of titles from which to choose. These games can be played across several devices, including tablets and phones. The service also includes discounts and access to new games the day they drop.
Sold by Amazon
Toys and games
LEGO Star Wars: The Mandalorian Imperial Light Cruiser
Lego sets branch into all corners of pop culture, including the vast Star Wars galaxy. This larger build inspired by the second season finale of The Mandalorian comprises over 1,300 pieces and six minifigs, including Mando, Moff Gideon, and of course, the Child. It's a great way to engage younger teens and foster creativity, problem-solving, and patience.
Sold by Amazon
Throw Throw Burrito by Exploding Kittens
This family-friendly game welcomes kids and adults but is particularly fun for teens who want something silly and active. The simple goal involves collecting cards, but it incorporates a fun element: a soft burrito that must be thrown at the opponents in order to win.
Sold by Amazon
Mindfulness Coloring Book for Teens
One way to practice staying in the moment and escaping from screens and noise is through coloring. This book is directed at teens with a focus on calming anxiety and grounding. There are both simple and complex designs to color, and each is on a single page so they can be removed and displayed.
Sold by Amazon
Not all games should be chaotic and competitive. Increasingly, mindfulness games like Totem call for players to stay in the moment and build relationships. This simple and colorful card game fosters thoughtful conversations, helping develop bonds between family, friends, and even colleagues. For teenagers in particular who have trouble expressing themselves, this game can be invaluable for growth and expression.
Sold by Amazon
Teens (and more than a few adults) are sure to embrace this immersive, cooperative board game that involves dimensional portals, ravenous monsters, and a ticking doomsday clock. Inspired by the stories of H.P. Lovecraft, this game calls for strategy, teamwork, and imagination as they work to save the planet from destruction. While your teenager may be able to wrap up a game in a couple hours, it's best enjoyed over a longer period and with a big group of people.
Sold by Amazon
Outdoor games
This popular outdoor game is a staple in the yard, on the beach, or at the park. It's simple yet difficult, as two teams compete to land a frisbee into a large barrel. While it may be hard to hit from a distance, teammates can assist and redirect the frisbee at the last moment, making this active game one that involves a fair amount of cooperation and finesse.
Sold by Amazon
This game played by two to four people is made for the outdoors, particularly on soft surfaces like sand. That's because they may need to dive to keep the ball afloat in this competition that blends volleyball and the popular kids' pastime foursquare.
Sold by Amazon
Entertainment
JBL offers some of the best portable Bluetooth speakers available, with crisp sound built into a colorful and durable shell. This lightweight speaker boasts a 10-hour battery as well as waterproof and dustproof construction. Another appeal is in the name: it features a sturdy clip so they can hook up their speaker to a backpack or whatever is handy.
Sold by Amazon
The Fire tablet is designed for entertainment — perfect for a teen who enjoys streaming, browsing, and connecting online. This latest model features a 12-hour battery, colorful frame, and a bright, intimate 10-inch display. Teens have access to popular streaming services, social media apps, and games. It also offers school-related apps for those teens who need to write, email, and create online as well.
Sold by Amazon
Philips Hue Ambiance Strip Lights
Strip lights have become more popular over the last five years, as they're a simple way to drastically alter the look and feel of a space. This high-end option by Philips extends up to 33 feet and allows teens to customize their room when and how they want to. Not only are there millions of color combinations possible, but the lights can be programmed so they suit their needs across the day, from a sunrise in the morning to dimmed, warm light at night.
Sold by Amazon and Home Depot
Encourage a teen to read with a convenient and equipped e-reader by Amazon. This special Paperwhite edition is geared toward young readers: it includes a one-year subscription to Amazon Kids that offers access to thousands of titles, including audiobooks. It also comes loaded with popular young adult fantasy series, including Harry Potter and Artemis Fowl.
Sold by Amazon
Other top deals in this space
Apparel
Shoes
Nike Men's Air Force 1 '07 Shoes
You'll find these sneakers on teenagers' must-have lists around the world. They come in several colors and sizes to suit a variety of teens. The midsole cushioning and flexible collar make them comfortable to wear all day.
Sold by Dick's Sporting Goods
Dr. Martens Jadon Leather Platform Boot
Since they're constantly designing new styles like these platform boots, Dr. Martens will never stop being trendy. They're made with 100% leather that perfectly molds to your foot as it breaks in. Also, they feature the classic bouncing air-cushioned soles for comfort and slip resistance.
Sold by Amazon
Crocs Unisex Adult Classic Clog
Crocs are still in style and perhaps trendier than ever. These lightweight and breathable shoes come in an abundance of colors and designs and are ventilated to shed water or debris. Teens will love making them their own by decorating them with charms.
Sold by Amazon
Birkenstock Arizona Soft Footbed Sandals
Whether they are dressing up or down, Birkenstocks somehow manage to match every outfit perfectly. With an additional layer of foam, these sandals keep feet comfortable all day long. Plus, the adjustable straps ensure they find the perfect fit for their foot.
Sold by Birkenstock and Amazon
Clothes
Patagonia Classic Retro-X Fleece Jacket
In case you hadn't heard, retro is totally back in style. This plush fleece is available in several designs and is windproof, thanks to the barrier bonded between the lining and exterior. It also features a moisture-wicking mesh liner to keep them dry.
Sold by Backcountry
Champion Men's Powerblend Fleece Crew
Champion is experiencing a resurgence, making this affordable crewneck sweatshirt a highly sought-after piece of apparel. The soft fleece is not too thick and not too thin — it's just right. Also, the wider-than-standard rib cuffs and hem provide a better fit than previous options.
Sold by Amazon
Aviator Nation 5 Stripe Sweatpant
These five-stripe sweatpants are giving all the colorful, retro vibes a teenager wants. They're made in the USA and feature an elastic waist with an interior drawstring. For a matching look, you can also pick up the coordinating zippered hoodie for them.
Sold by Revolve
More To Come Leilah Buttoned Cardigan
Cardigans are no longer just an added layer over a cami or dress — now they can be worn as a shirt. This periwinkle cardigan has a front button closure and is hand-wash only. It's made of an acrylic and polyamide blend.
Sold by Revolve
Bags
SoJourner Holographic Rave Fanny Pack
While fanny packs have always been convenient, now they're stylish, too. This holographic bag features a water-resistant exterior, heavy-duty buckle, rainbow zipper teeth, a hidden back pocket, and a main pocket large enough to fit any smartphone. With reinforced double stitching, it's also durable enough to hold just about anything.
Sold by Amazon
Whether they're going to school, sports practice, or on vacation, this roomy backpack has enough space to fit everything. It features padded, adjustable straps and several pockets of all sizes. Plus, the durable polyester shell has a dense weave for added durability.
Sold by Amazon
Poolside The Stella Crochet Tote
Made in Morocco, this crochet tote has a woven raffia exterior and lining with an open top. Since the leather straps are 7.5 inches long, they'll be able to carry the tote by hand or fit it over their shoulder.
Sold by Revolve
Jewelry
Kate Spade Gold-Tone Crystal Social Butterfly Station Bracelet
This simple and delicate station bracelet is a thoughtful gift for any teenager. It features a thin, gold-toned strand lined with two-faced crystal and gold-toned butterflies. The length is about seven inches with a 1.5-inch extender and a lobster clasp closure.
Sold by Macy's
Lucky Brand Silver-Tone Black Leather Crystal Choker Necklace
This choker necklace is 12.5 inches long with a two-inch extender, which should fit most people. It's made using black leather with a silver-toned mixed metal crystal pendant.
Sold by Macy's
Madewell Women's Chunky Small Hoop Earrings
Available in gold or silver-plated brass, these hoop earrings are the perfect accessory to top off any outfit. They're nickel-safe and made of 10% pre-consumer recycled brass casting. If they get dingy, just wipe them clean with a soft cloth. Also, since sterling silver is naturally soft, they can bend them to fit their ear.
Sold by Amazon
Accessories
Carhartt Men's Knit Cuffed Beanie
There's a high probability you've seen this classic Carhartt beanie on the heads of teenagers and celebrities everywhere, and for good reason. Not only is it stylish, it's also comfortable and keeps their head warm without overheating. Made of 100% acrylic, it's stretchable and the right size for most people.
Sold by Amazon
Scrunchies aren't just a tool to hold hair back, they're also a cute fashion accessory capable of elevating any outfit. This pack of five scrunchies is available in various colors and textures, such as satin, velvet, or matte.
Sold by Amazon
Bombas Men's Originals Calf Socks
While socks aren't usually the most exciting gift for people, especially teenagers, these Bombas calf socks are an exception. They're made of extra-long staple cotton, which is both durable and soft and has a cushioned footbed to offer support and comfort. As a bonus, they have a seamless toe with no bothersome bump.
Sold by Dick's Sporting Goods
Adidas Women's Color Wash Bucket Hat
Available in several colors, this adorable bucket hat might be the most wanted item on your teenagers' list. Each hat features a unique tie-dye design and an embroidered logo that won't peel or fade. Plus, all cotton Adidas products support sustainable cotton farming.
Other top deals in this space
Bedroom decor
Bedding
Fishers Finery 100% Pure Mulberry Silk Pillowcase
While silk pillowcases may seem a little lavish for a teen bedroom, they've become a nighttime staple for the beauty-obsessed teen who doesn't want to wake up with frizzy hair. This 100% silk pillowcase reduces hair damage and comes in a choice of colors and sizes.
Sold by Amazon
Etta Avenue Teen Gretchen Cotton Pillow Cover & Insert
This eye-catching throw pillow is perfect to toss on a bed, chair, or floor. The open and closed eye motif is fun and chic. This is the gift for the teen who loves the color pink and winky emojis.
Sold by Wayfair
Mercer41 Ciacelli Square Faux Fur Pillow Cover & Insert
A furry pillow is a welcome gift, and this one is durable enough to be thrown onto the floor or around the room. The pink shag is glamorous and the faux fur also comes in neutral colors. The fur is long and fluffy and also a hit with furry friends.
Sold by Wayfair
Chanasya Faux Fur Throw Blanket
There's nothing quite like being wrapped up in a fuzzy fleece blanket. The teen in your life may never leave their bedroom again after you gift them this cozy, mega-soft throw blanket. It comes in over a dozen colors.
Sold by Amazon
Furnishings
This comfy reading pillow provides a backrest and arm support while reading or scrolling in bed. The swirl of pastel fur is fun and incredibly soft and fluffy. Throw in a pair of fuzzy slippers for a bonus gift.
Sold by Amazon
Earthlings Sitting Indoor Plant Pot
This adorable planter is perfect for a windowsill succulent or other low-maintenance indoor plant. If they don't have a green thumb, teens can also stash pens and pencils in the cute container.
Sold by Amazon
Dakota Fields Psychedelic Sun Hanging Tapestry
A wall tapestry that can double as a bedspread, this black-and-white, sun-and-moon design is a popular gift for teens. It's easy to hang on the wall and the heavy fabric is machine-washable. Your teen can even take it out into daylight and use it as a picnic blanket.
Sold by Wayfair
BeKind Good Vibes Scented Candle Set
For good vibes only, this set of yummy-smelling candles will dispel any bad mood. They're made from 100% soy wax so they won't emit black smoke. Plus, the packaging is cute and the candles come in different scents.
Sold by Amazon
Other top deals in this space
Beauty and personal care
Skincare
Mario Badescu Acne Starter Regimen Kit
A skincare line that's majorly trending among teens, this starter kit is the holy grail for acne-prone skin. All Mario Badescu products are gentle, effective, and smell great. Plus, they're vegan and cruelty-free.
Sold by Amazon
Beauty by Earth Self-Tanner Tanning Lotion
For building a natural glow, this self-tanning lotion is formulated with safe and organic ingredients. It won't leave skin orangey but skin-kissed. Plus, it can be used on the face without causing breakouts.
Sold by Amazon
This ice roller soothes puffiness and inflammation. The cute design can be stashed in the freezer for cooling relief for headaches or just to smooth out under-eye puffs in the morning after staying up too late.
Makeup
Urban Decay 24/7 Moondust Eyeshadow
For an eye glitter that's easy to apply and won't leave a mess like loose glitter, this high-performance powder offers a lunar sparkle. It can be applied wet with a brush, too.
Buxom Full-On Plumping Lip Polish Gloss
For a filler-free lip boost, this mega-popular gloss plumps the lips with a tingly mint sensation. No filter is necessary with its high-shine finish and plumping action.
Unicorn Snot Holographic Body Glitter Gel
This long-wear body glitter will last through a concert or dance. The gel formula is easy to use on any part of the body or face that yearns to sparkle. The glitter is biodegradable for the eco-minded teen and the formula is safe for the skin.
Sold by Amazon
Nails
Kiss Goldfinger Gel Glam Full Cover Press-On Nails
For a gel manicure without the fuss and expense, these press-on nails last up to a week and have gel-like finishes in a range of eye-popping colors and nail art. The press-ons are long and look like the real thing.
Sold by Amazon
Sally Hansen Salon Pro Gel Starter Kit
This basic setup for a gel manicure is easy to use and includes all your teen needs to get started, including an LED lamp. Throw in a set of colorful gel nail polishes to score extra points.
Sold by Amazon
Other top deals in this space
Want to shop the best products at the best prices? Check out Daily Deals from BestReviews.
Sign up here to receive the BestReviews weekly newsletter for useful advice on new products and noteworthy deals.
Ana Sanchez, Anthony Marcusa and Bre Richey write for BestReviews. BestReviews has helped millions of consumers simplify their purchasing decisions, saving them time and money.